Estimated Arrival: Between Jul 06 and Jul 13. *ETA to the USA Only
Shipping & Returns: Free Shipping. All The Time.
Description

Specs

Care Cleaning Guide

Product Warranty

Shipping & Returns
This collection of office chairs is titled 'Spartan' because they are work warriors. They help you battle through the day to get the job done. With the molded foam seat, lumbar support, breathable mesh back, and countless chair adjustments, you can attack every day to the best of your ability. The Spartan Collection is Greenguard Certified Gold and meets BIFMA/ANSI standards making them an environmentally friendly choice for your home or office as well.
Synchro Tilt Mechanism
Lumbar Adjustment
Cut Foam Seat
Plastic 1D Arms
GENERAL
Overall Width: 28 "
Overall Depth: 28 "
Overall Height: 38‑1/4 " - 40‑15/16 "
CHAIR SEAT
Seat Width: 19‑5/16 "
Seat Depth: 18‑1/2 "
Seat Height: 16‑3/16 - 19‑15/16 "
Seat to Back Height: 21‑5/16 "
Seat Back Width : 18‑15/16 "
Seat Back Height : 23‑1/2 "
Floor to Seat: 16‑3/16 - 19‑15/16 "
Cushion Width : 19‑5/16 "
Cushion Depth : 18‑1/2 "
Cushion Thickness : 3‑9/16 "
Cushion Fill Material : 1
Foam Density in Pounds (Per Cubic Foot): 35kg/m3
CHAIR ARM/BASE
Arm Width : 3‑3/8 "
Arm Depth : 3‑3/8 "
Arm Height (Top to Bottom): 10‑11/16 - 13‑7/16 "
Floor to Arm: 23‑1/16 - 29‑9/16 "
Caster Usage : Nylon
PRODUCT GUARANTEE
We strive to carry quality brands and deliver your new furniture in perfect condition. We also guarantee that all products are accurately described and will give you the service that meets or exceeds your expectations. If something is wrong with your furniture, we will do everything we can to help you. If there are any problems with the quality of the materials or workmanship of a product, we will adjust, repair, or replace based on our assessment. Often the manufacturer wants to be contacted directly. The manufacturer usually handles part replacements or warranty claims. There will be a note in the literature that comes with your furniture that will direct you on who to call in the event that parts are needed or a damage claims needs to be filed. If this information is not available or if you have any questions, please call us at 833-221-5680 or email us at info@barnhilldesk.com.
OfficeSource Lifetime Limited Warranty
OfficeSource warrants to the original purchaser that products sold under the OfficeSource brand shall be free from substantial defects in original material and workmanship under normal use in standard office conditions for the time periods listed below. Within the above warranty periods, OfficeSource agrees to repair, replace or refund the purchase price paid for the product, prorated based on usage time, or any portion of the product which has a substantial defective in original material or workmanship, provided that the original purchaser provides OfficeSource with prompt written notice of the substantial defective in material or workmanship.
THIS LIMITED LIFETIME WARRANTY SHALL BE THE SOLE AND EXCLUSIVE REMEDY OF THE ORIGINAL PURCHASER, IRRESPECTIVE OF WHETHER THE CLAIMS OF THE ORIGINAL PURCHASER ARE MADE IN CONTRACT, TORT, WARRANTY, LAW, EQUITY, OR BY STATUTE. If a court of competent jurisdiction determines that the exclusive remedy set forth above has failed of its essential purpose, such a failure shall entitle the original purchaser to only a return of the purchase price of the product involved. OfficeSource does not warrant any matching of colors, grains or textures.
This limited warranty does not apply to damages resulting from (i) normal wear and tear, (ii) shipment, storage, alteration, misuse of the product or the failure to provide proper care and maintenance, or (iii) product installation or reconfiguration. Additionally, no custom products or products used for rental purposes are covered hereunder. THIS LIMITED WARRANTY IS IN LIEU OF ALL OTHER WARRANTIES, WHETHER EXPRESS OR IMPLIED INCLUDING, WITHOUT LIMITATION, ANY IMPLIED WARRANTY OF MERCHANTABILITY, FITNESS FOR A PARTICULAR PURPOSE, AND NON-INFRINGEMENT. EXCEPTIONS TO THE LIFETIME WARRANTY ARE AS STATED BELOW: • Seating: All usage based on a standard 40 hour work week. • 24/7 and big and tall chairs have a limited 2 year warranty. • Upholstery materials and foam are warranted against unusual wear and deterioration for 2 years and casters and gas cylinders for all chairs are warranted against unusual wear and deterioration for 5 years. This limited warranty is non-transferable. Authorization must be approved from OfficeSource in writing prior to incurring any repair charges. No costs incurred for labor or shipping are covered by this limited warranty unless previously agreed to in writing by an authorized officer of OfficeSource.
IN NO EVENT SHALL OFFICESOURCE BE LIABLE TO THE ORIGINAL PURCHASER FOR INDIRECT, CONSEQUENTIAL, INCIDENTAL, OR SPECIAL DAMAGES IRRESPECTIVE OF WHETHER SUCH DAMAGES ARE ALLEGED TO ARISE IN TORT, CONTRACT, LAW, EQUITY, OR BY STATUTE.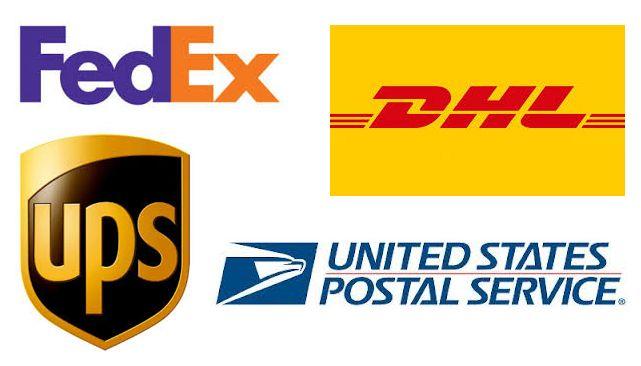 SHIPPING POLICY
Order Processing and Shipment:

Our suppliers are located in Texas, Florida, Georgia, California, Montana, North Carolina and New York. All of our furniture is shipped supplier-direct to the buyer. If your order is in stock and we process the charges to your credit card, it will ship within 5-7 business days from the date of your order. We ship via UPS, FedEx, USPS and DHL for larger freight. ETA times can vary depending on the carrier. We will send you tracking information within 24 hours of your order leaving the warehouse to the e-mail address you provided when checking out. If you do not receive tracking information from us within six business days of your order, feel free to follow up with us at orders@barnhilldesk.com or our online chat, available 24/7.

Damages

Please note that the recipient must open and inspect the contents of all boxes immediately upon arrival to report any damages or defects. Take pictures of all damages. For items that are shipped via freight carrier, you must inspect the item on site and note any defects on the bill of lading when signing off on delivery. Any claims for damages need to be reported within 5 business days to qualify for credits or adjustments. For the proper handling of any issues that may arise, please keep all boxes and packing materials until the product is confirmed to be in good working order.
We want your experience to be perfect from start to finish. Should you find any issues upon delivery, please contact us at 833-221-5680 or returns@barnhilldesk.com and our team will ensure your issue is resolved as quickly and efficiently as possible.
Should you need to return your merchandise, please first review our return policy. Once an order has shipped, it cannot be cancelled, rerouted or redirected. Please do not refuse the delivery of any non-damaged shipment as this may result in additional restocking fees, the loss of the product, and may void any possibility of a refund. Refused deliveries will incur the roundtrip shipping costs.
RETURN & REFUND POLICY

All returns must be requested within 30 business days. A Return Authorization number is required. Contact us for returns to receive a Return Authorization number.
Returns must be in the original packaging and in their original condition. Items returned will incur a 25% restocking fee per item in addition to all shipping costs incurred. Returns that are not approved in advance, not in the original packaging and not in original condition will not be refunded. Returns due to incorrect address provided will result in credit less administrative fee, 25% restocking fee, and all shipping and handling charges for outgoing and return shipment.

Remorse

We do not accept returns due to customer remorse or aesthetic dissatisfaction. Many of our products are skillfully hand crafted with variations in color, size and finish making these irregularities an important part of the elegance and beauty of our product.
DEFECTIVE MERCHANDISE
If you encounter a defect in your product, we are truly sorry. Please call us at 833-221-5680 or email us at returns@barnhilldesk.com to request a replacement or return on the item.

HAVE ADDITIONAL QUESTIONS?
Please contact us at 833-221-5680, Chat, or info@barnhilldesk.com Monday through Friday.